When it comes to travel trailers, only the Airstream brand stands supreme. It has defined what a travel trailer should be since its inception. The idea came from one man's dream that people could take every comfort of home with them when they traveled.
That man was
Wally Byam
.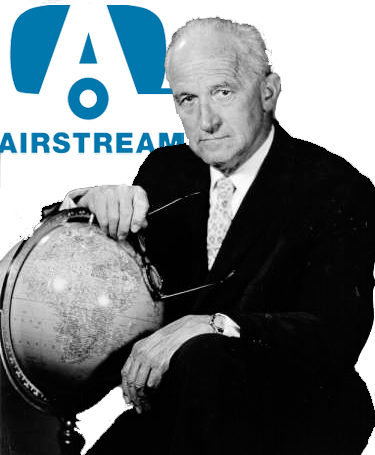 Byam started out by trying to pitch a tent on a homemade flat bed trailer. When that idea didn't work  out as planned, he decided to improve upon the trailer by boxing it in. After much trial and error, he got the process of creating the trailer down to an art. He documented his engineering and sold the plans for the travel trailer to other people. His plans proved to be so popular that he began building the trailers for others in his backyard.

Demand for Byam's product started to grow very quickly. He eventually began receiving complaints from neighbors saying he was making too much noise. Byam would later rent a shop to construct the trailers, and in 1931, he founded the company we know and love today.
Before World War II, over 400 travel trailer companies were in business. Of those 400, Airstream is the only travel trailer company still in production today. Design, artisan ship, quality
craftsmanship, and uncompromising customer satisfaction secures the company as the eldest travel trailer producer in business.

The brand's distinctive outline combines nostalgia with futuristic form. There is no mistaking one of their travel trailers when you see one. The brand 's unique aerodynamic design and construction have visually enthused people for generations. The airplane-inspired styling serves the purpose of reducing wind drag by 20 percent over box styled trailers, effectively increasing the fuel efficiency of the towing vehicle. The aluminum made body assists with weight reduction, again aiding fuel efficiency. Putting all that aside, the Airstream is, quite simply, beautiful.

 

The ultramodern design of the Airstream brand has become one of the most easily recognizable icons in the travel trailer market. The current Airstream models possess the timeless look and mindset of the original units:     
Airstream Sport - offers the classic look with modern day amenities.
Airstream Flying Cloud  - proudly represents everything you would expect from the brand.
Airstream International Signature  - offers a matchless aluminum interior design guaranteed to inspire awe.
Airstream International Serenity  - offers everything luxury has to offer.
Airstream Classic  - holds true to its name. It is what the brand represents: quality, comfort, dependability, and convenience.

Airstream Eddie Bauer - has everything the avid outdoor enthusiast could desire.

Wouldn't it be nice if before purchasing your RV, you could actually witness how its constructed?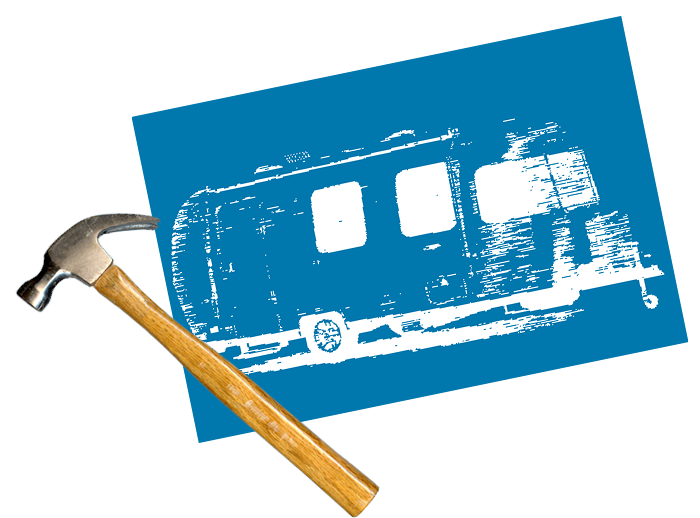 Believe it or not, this option isn't impossible - at least if you're a fan of
Airstream
.
At
Dave Arbogast RV Depot
, we're proud to have teamed up with the good folks at Airstream to offer our customers the option to take part in a guided tour of the manufacturer's facility located in nearby Jackson Center, OH. It's simple, just give us a call and we'll get everything set up.
Think about it...
You can actually see how the iconic travel trailers you've come to know and love are made, from start to finish.
It's just another way the team at Arbogast is working to provide a more hassle free purchase experience for our customers.

Looking for more information on these iconic travel trailers or information on how to participate in a factory guided tour of their facility?

No problem - Dave Arbogast has you covered!

We have experts who only dealer in who can help you get the ball rolling on finding the perfect model.

Give us a call at 1-888-716-0645, or fill out the form to the right, and a member of our team will contact you as soon as possible.