10 Movies About Traveling You Should See...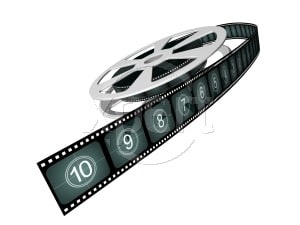 Movies involving traveling have always been a favorite among filmmakers. Traveling across great distances is often a large part of many of our favorite movies, from terrifying situations to the hilarious comedy of family vacations. Some movies even feature the theme of
going on an adventure in an RV
.
With that said, why not consider some of these top choices for some added entertainment on your next journey.
1.Paul (2011 - Sci-Fi/Comedy)
The Sci-Fi comedy details a hilarious road trip involving an unlikely passenger and the attempt by two friends to save his life. Stars Simon Pegg and Nick Frost wrote the film with Seth Rogan voicing the character Paul.
2.About Schmidt (2002 - Drama/Comedy)
Jack Nicholson highlights this Oscar nominated story of a man who travels by RV to attend an important event. Along the way, he encounters people and places that change his entire life.
3.The Muppet Movie (1979 - Music/Comedy/Family)
Viewers of all ages will appreciate this road trip across America. Songs such as the famous "Rainbow Connection" help to tell the story of how Kermit the Frog met his friends including Fozzie Bear.
4.National Lampoon's Vacation (1983 - Comedy)
This classic movie follows the Griswolds as they embark on an epic journey to reach Wally World Theme Park. John Hughes wrote the screenplay for the Harold Ramis directed comedy.
5.Lost In America (1985- Comedy)
Albert Brooks stars in this tale of a married couple that makes the important decision to leave their current life behind using a RV. The actor is also credited with writing and directing the film.
6.The Motorcycle Diaries (2004 - Drama - Subtitles)
This true story of Che Guevara's travels via motorcycle with Alberto Granado conveys themes of friendship as well as loyalty. Sweeping visuals highlight the emotional story as both men deal with a variety of situations.
7.Sideways (2004 - Comedy/Drama)
Paul Giamatti and Thomas Haden Church portray two middle aged men trying to find themselves during a road trip in California. The movie's director Alexander Payne, along with Jim Taylor, took home an Oscar for their adaption of Rex Pickett's novel.
8.Planes,Trains and Automobiles (1987 - Comedy)
Set during the Thanksgiving holiday, this film takes a hilarious look at the various methods of travel we use to make it home on time. Comedians Steve Martin and John Candy offer two great performances in the lead roles.
9.Little Miss Sunshine (2006 - Drama/Comedy)
Family members take a trip across the country to help a young girl compete in the Little Miss Sunshine pageant. Actor Alan Arkin and writer Michael Arndt both won Oscars for their contributions to the film.
10.Rain Man (1988 - Drama)
Dustin Hoffman portrays an autistic man whose brother takes him on a trip to the west coast. As their special journey continues, each man finds that the bond of family is stronger than money. The movie used various locations across the United States.