RV Size Restrictions For Campgrounds: A Few Tips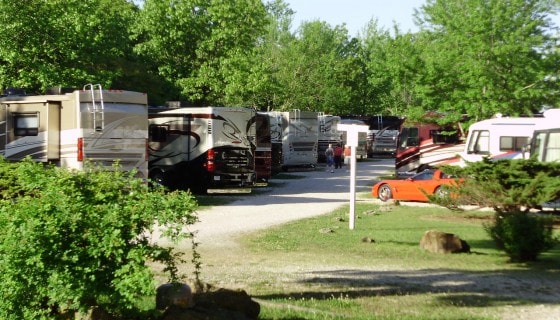 Ah,
RV travel
!
The freedom, the convenience, the size restrictions? Just what does that mean, and how does it relate to the RV camper? Are you prohibited from staying at many of your chosen sites? Not necessarily. Don't assume that you can't stay at a campground with RV size restrictions, only that it may take a little more effort on your part.
In all probability, you chose your RV to suit your personal needs, and that may have included enough length to create a comfortable living space. Naturally you expected e RVs came in this length, campgrounds would accommodate this length, right? Well, yes, you are probably right. Despite the restriction limits indicated on many camping locations, it's likely they are guidelines rather than rules.

But if they are only guidelines, why include them at all?
The answer is simple: The campsites want to guarantee RVs under the restricted size will fit into any available site. If the campground offers only a few larger sites, these may fill quickly and space may not be available for campers that arrive later. Therefore, the maximum length indicated for campgrounds means that all sites will accommodate that length of vehicle; it doesn't mean that none of the sites will fit a longer vehicle.
Call and ask
!
Before completely dismissing a campground because of size restrictions, contact them, especially if there are very few other options available. You may find that the campground does offer larger spaces and you may be able to hold one, if the site takes reservations. If not, ask about other options - it couldn't hurt. Knowing you have a suitable place to spend the night is a nice feeling, and worth a few phone calls and emails.
Or, just give it a try...
If your schedule, or lack thereof, doesn't support advanced planning and you've arrived at your chosen campground, only to discover that your RV exceeds the maximum size restrictions, don't just drive away without first investigating the available sites for yourself. Wander around the campsite and look at the empty sites; some may be designed for longer vehicles, while others are configured in such a way that when your wheels are backed up to the barrier, your overhang extends into unused space behind the site. Be aware of posts and trees while assessing overhang clearance.
Campgrounds with open sites are unlikely to be concerned about the length of your RV as long as you aren't damaging foliage, blocking roads or taking space in more than one site. If you are approached, it may simply to be to offer you a more spacious area. Be flexible with your choices and ask for options if the park host insists that you can't stay. This is less likely to be a concern during the week, or off season, but if you do have to leave, remember, it's all part of the adventure.