Which Winnebago is Right For You?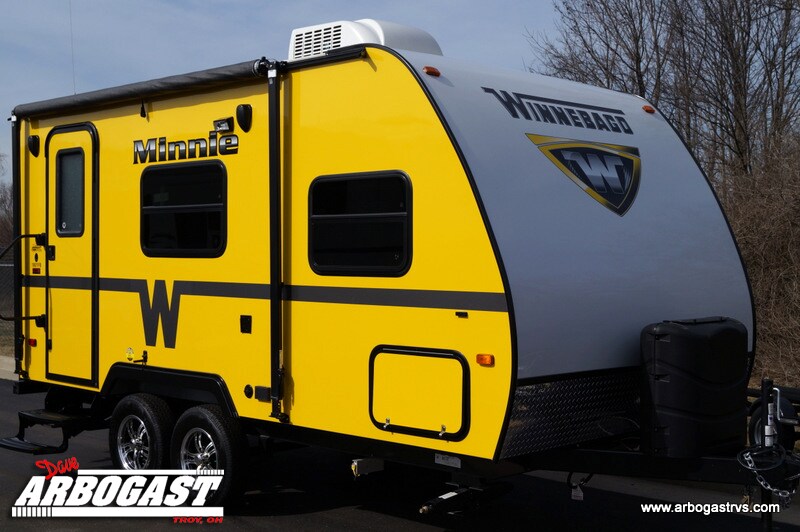 Sold and serviced through independently-owned dealers throughout the United States and Canada,
Winnebago travel trailers
are perhaps the most recognized in the industry. Indeed, when one thinks of "recreational vehicle," visions of a captivating and - depending on configuration - luxurious Winnebago taking the family on a long-anticipated journey are often conjured up, representing a dramatic accompaniment to the exploration of the open frontier.
Still, for those just starting their foray into the RV subculture, the choices and model configurations can be somewhat daunting. After all, choosing the right towable recreational vehicle is unlike picking the average car or truck - beyond the myriad of accessories such as audio system upgrades or seat cover materials is a plethora of additional choices to be made such as floor plans, weight capacities and exterior build materials and their weather-resistance abilities. Assisting their client base with discovering which towable Winnebago is the right fit for a particular lifestyle or specific personal needs is something Winnebago has taken to the next level.
While much has changed since the very first "flying W" rolled off the assembly line more than 50 years ago, the Winnebago Industries commitment to providing quality, value, efficient design and head-turning style through their product line remains constant. With the initial launch of the Winnebago ONE, the line has grown to include the MINNIE and Lite Five fifth wheel towables in addition to the Ultralite travel trailers. The Winnebago Lite Five series is geared towards those desiring an efficient towable size and weight in their RV, boasting exteriors with high-gloss gel-coated fiberglass that won't fade over time. The Winnebago MINNIE represents a lightweight towable RV that the company markets as one "performing at a higher level." It's the exterior color choices and designer interior touches that make each MINNIE distinctive - elements such as memory foam mattresses, Touch Elite stereo with Bluetooth music streaming and full-size appliances complement affordable prices.
The Winnebago ONE lightweight, all-aluminum-framed travel trailer line includes comprehensive floor plans and is packed with features regularly labeled as "industry firsts" for a towable product, satisfying customer demands for "affordable luxury." Amongst these are radius cathedral ceilings, industry-best kitchen countertop space, spacious private bathrooms and bountiful available storage, while available options include sectional sofas, hide-away computer tables and more.
The Ultralite travel trailers by Winnebago boast spacious layouts and thoughtful appointments to provide an overtly heightened sense of "home" like, according to company representatives, no other lightweight in the industry. Considerable options include LED lighting, solid surface countertops, large pantries, large bathrooms with double showers, true queen-sized beds (60-inch by 80-inch) with luxury memory foam mattresses and radius ceilings. Further, an aerodynamic shape and enclosed underbelly provide exceptional "wind-slip," reducing drag and increasing fuel economy, with the Stable-Track axle design smoothes the ride by reducing sway caused by crosswinds or passing traffic.